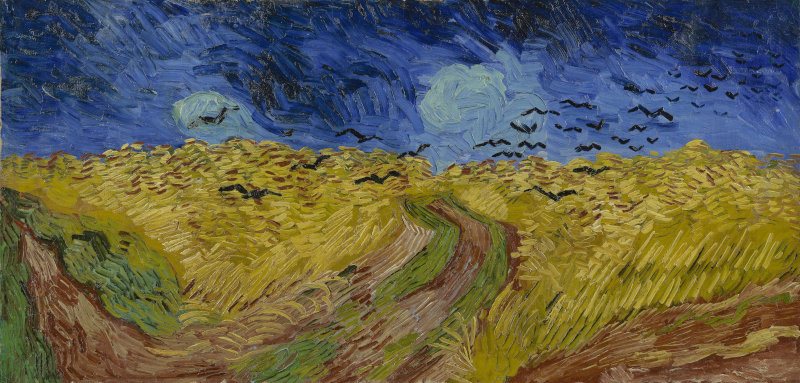 "There – once back here I set to work again – the brush however almost falling from my hands and – knowing clearly what I wanted I've painted another three large canvases since then. They're immense stretches of wheatfields under turbulent skies, and I made a point of trying to express sadness, extreme loneliness."
Letter (898) from: Vincent van Gogh
To: Theo van Gogh and Jo van Gogh-Bonger
Date: Auvers-sur-Oise, on or about Thursday, 10 July 1890.